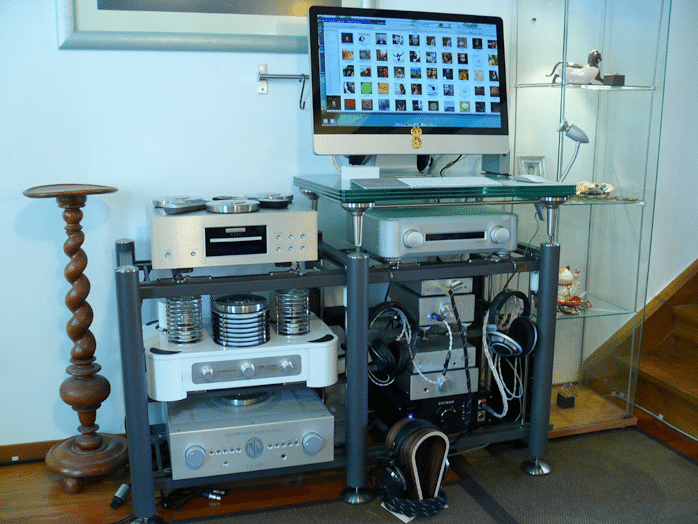 Facilitated by the Chief Editor, It was a 3 way shootout between
Linnenberg u:c:a ($1,500 USD)

HifiMan EF6 ($1,600 USD)

the Soloist ($999 USD)
The Soloist emerged a champion of performance and value.
Review Highlights:
"the EF6 was warmer, slighter softer and more laid back."
"The Soloist was clearly crisper, more articulated and forward."
"(The Soloist) made the EF6's $1.600 a more padded bill for those preferring its sonics. The Linnenberg was plainly insufficient."
"This isn't a sound trying to be like tubes. It's recognizable but refined solid-state sound. It's a transient tracker for on-the-ball grippiness with excellent definition of shapes and high separation of individual events."
"The Soloist is still clearly attackier and more focused down on detail than the HifiMan."
"The Soloist is a case officer of simpler equals more signal purity equals more not less tone. It's not about add-ons for strategic voicing. It's about less interference."
"In my book then the biggest overall change of Soloist versus HA-160 is value. It was high already. Now it's become even more… valuable."
In Summary
Chief Editor Srajan Ebaen recognized that at 999USD the Soloist not only outperformed its heavyweight competitors but also exceeded our own multi award winning Burson HA-160.
With that the Soloist became a new benchmark in the industry.
Full review here.