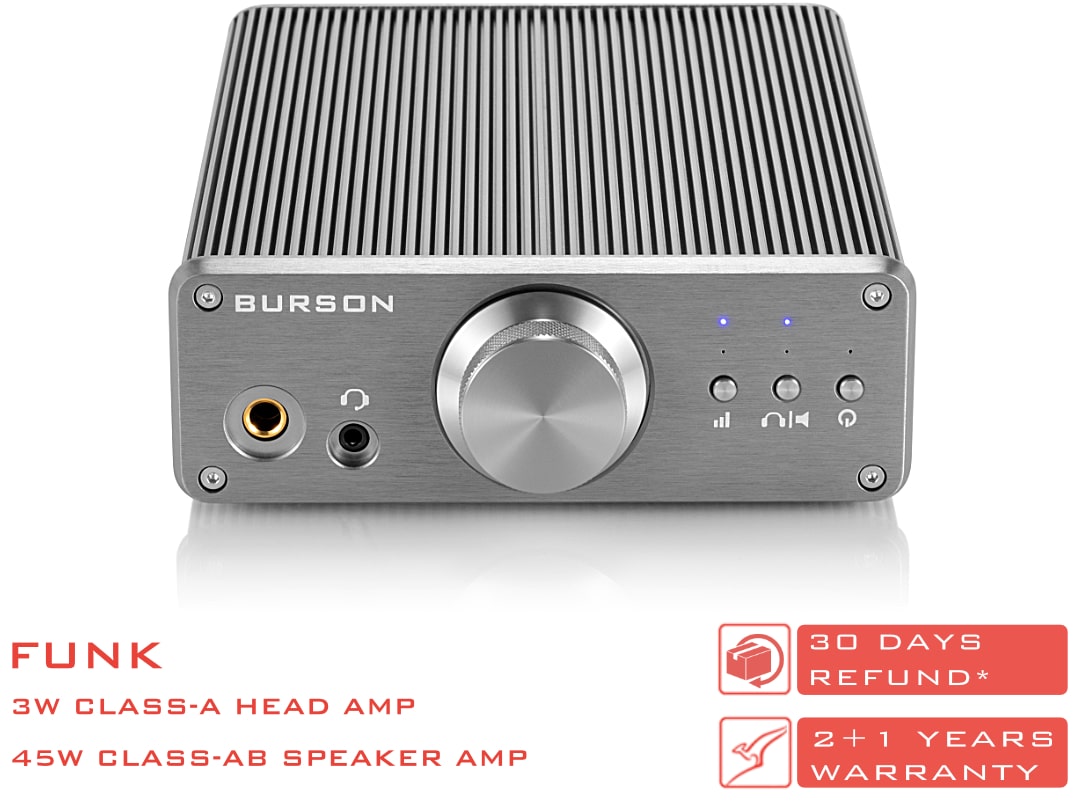 Burson Audio is challenging the conventional and pushing the boundaries of audio excellence through innovation. A decade ago, we argued against using IC opamps on the audio signal path. Today, our discrete audio opamps are industry benchmarks. [+] Learn More
In 2017, we had a breakthrough in power supply research. It led to the development of our proprietary Max Current Power Supply (MCPS). Superior to both transformer-based and conventional switching power supply designs, the MCPS is featured in all Burson products, winning awards and leaving competitors in the dust. [+] Learn More 
We don't advertise, buy reviews, nor attend trade-shows, and we certainly don't markup prices to cover such costs. Instead, we build products that speak for themselves and build relationships directly with fellow audiophiles. We also work with selective, like-minded audio stores around the world which contributes to their local audio community.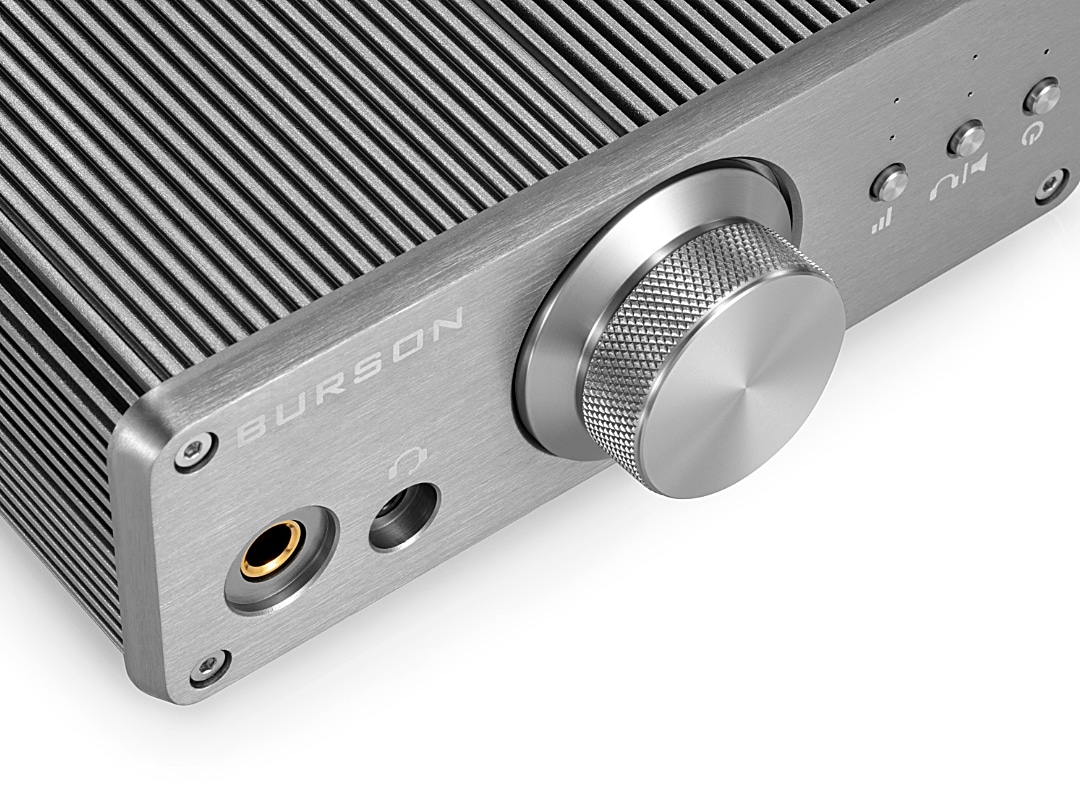 Hi-Fi companies are spoiling headphone enthusiasts with nearly endless amplifiers. So why are they neglecting near-field audiophiles, listening to their speakers in small studios or from their desktops?
Near-field-audiophiles often settle for inferior Class-D amps, which are also typical inside active speakers. The alternative is rack size Class-AB amps that break the aesthetic of any near field systems.
This neglect is due to the rule between size and performance. It was impossible to make a speaker amp that looks great next to your iMac yet performs at the audiophile level.
Funk breaks that rule!
Traditional Class-AB reigns supreme for speaker amps and the Funk is a true-blue 45Watts per channel Class-AB. Powered by our proprietary Max Current Power Supply, it resets your perception of rhythm through power, precision and micro-details. It makes most conventional amplifiers, even the ones with twice the declared power, sound slow and dopey.
Fully discrete, Class-A, 3Wpc. Funk is also a vastly improved Burson Fun, which won Product-of-Year on Headfonia and loved by head-Fiers since 2017. It has higher resolution and power and infinitely sexier looking. IEM, no worries. Big cans, no sweat!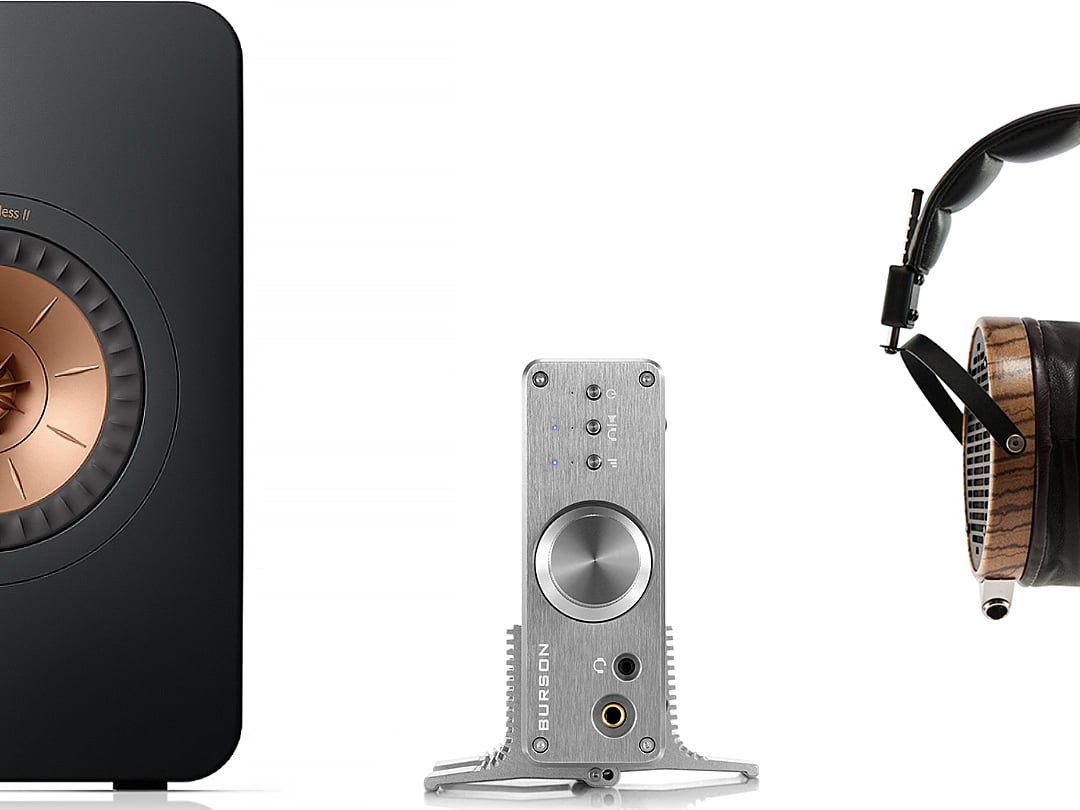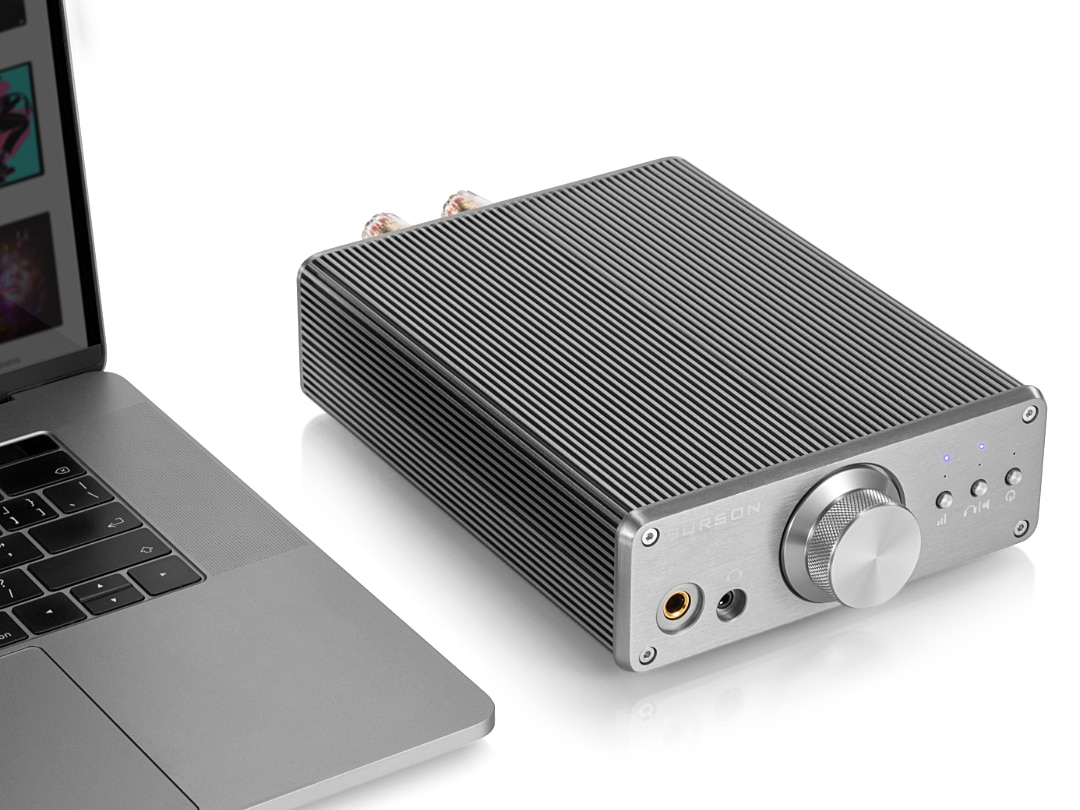 This insane size vs performance ratio is made possible by our proprietary Max Current Power Supply technology, which removed the need for heavy transformers and oversized power caps. It delivers instant and clean power directly to the output transistors.
Your headphones are very different from your speakers. So why should your amp treat them the same?
With two separate signal paths and each facilitating opamp rolling, you can tune the Funk to match your headphones and speakers separately.
Gaming headset compatibility, ticked.
Soundcard connectivity, ticked.
Movie night, game night, Funk it any way you like.
Touch and feel the Funk then our competition. The difference will be striking. Precision machined, this beautiful aluminium enclosure is also a unified heat-sink, keeping the Class-A headphone amp and Class-AB speaker amp running cool while looking hot.
| A | B | C | D |
| --- | --- | --- | --- |
| Measurement | | Package Content | |
| Input impedance: | 38 KOhms | Burson FUNK (P-300) | Regional Power Cable |
| Frequency response: | ± 1 dB 0 – 35Khz | RCA Cables | Hex Key |
| THD: | <0.03% | Power Supply | 100-240V AC |
| Output impedance (Head Amp): | <2 Ohm | | |
| | | | |
| General | | | |
| Inputs: | RCA Left / Right | Weight: | app. 3Kg |
| Outputs: | Headphone / Speakers | Dimensions: | 190mm x 150dimm x 60mm |
| | | | |
| Impedance (Headphone) | Power | Signal to Noise Ratio | Separation |
| 16 Ohm | 3.5W | 96db | 99% |
| 32 Ohm | 2.5W | 97db | 99% |
| 100 Ohm | 600mW | 98db | 99% |
| 150 Ohm | 400mW | 96db | 99% |
| 300 Ohm | 150mW | 95db | |
| | | | |
| Impedance (Speaker) | Power | Signal to Noise Ratio | Separation |
| 4 Ohm / 8 Ohm | 45W / 35W | 92.5db | 98.50% |