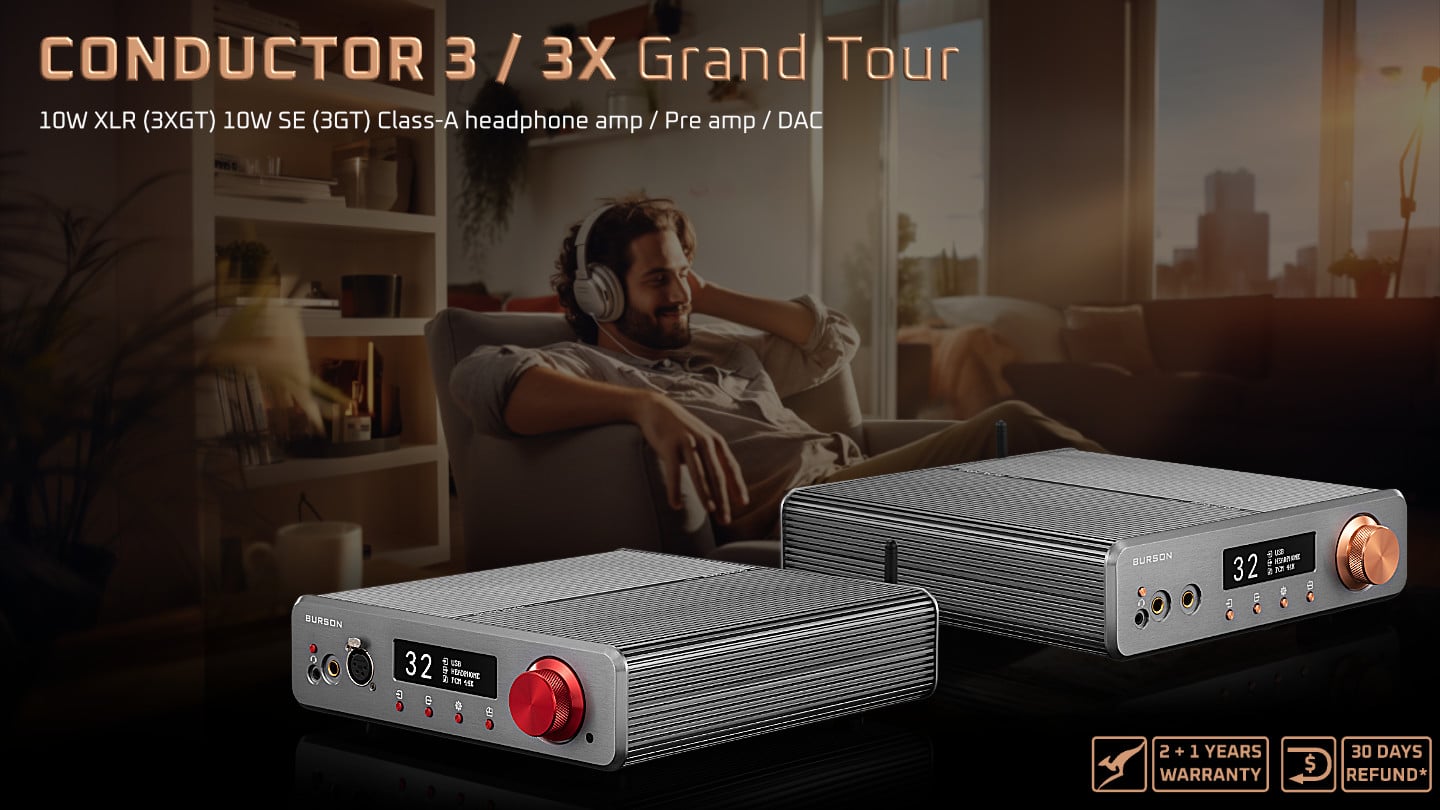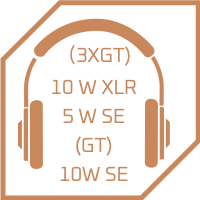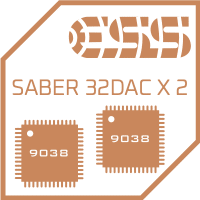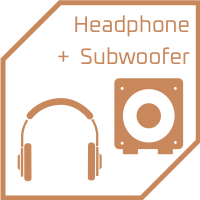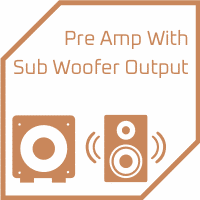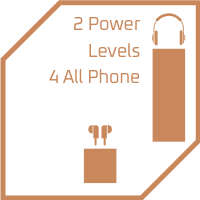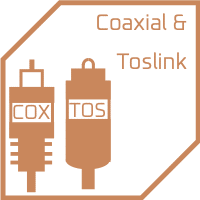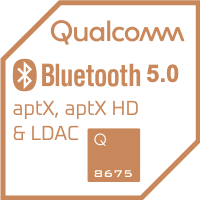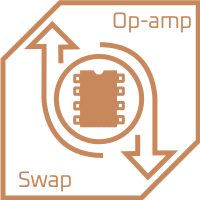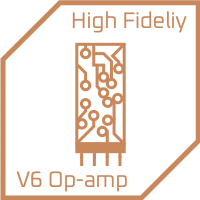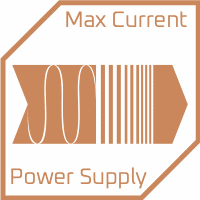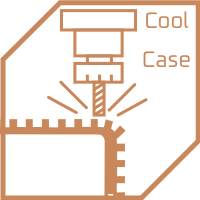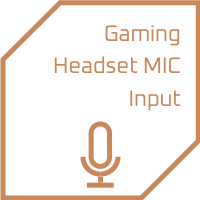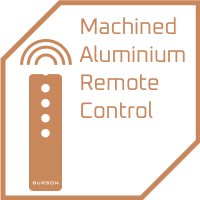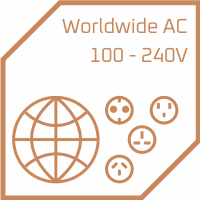 Flagships 15 years in the making
The Conductor 3/3X GTs are here to create epic audio experiences. They embody 15 years of Burson history, redefining performance, functionality, and lifestyle aesthetics.
Not all DACs sound the same
In a world of indistinguishable DACs, the Conductor 3/3X GTs break free. With a custom output stage and our proprietary Max Current Power Supply, they unleash unprecedented detail and captivating tonality.
Advanced Digital with smooth control
The Conductor 3/3X GTs feature an advanced DAC with two ESS9038 chips and an XMOS USB receiver. This powerful setup, complemented by a custom Thesycon driver from Germany, ensures exceptional processing power and accuracy, effortlessly handling high-resolution audio files like DSD512 and 32bit/768kHz.
But that's not all. With the Bluetooth 5.0 Qualcomm/CSR8675 receiver, you can enjoy aptX HD audio and LDAC codec streaming, taking Bluetooth playback to the level of CD-quality sound.
Enhancing the experience further, the GTs offer a new OLED screen and user-friendly interface, providing a seamless user experience. The machined solid aluminum knob adds a touch of luxury and precise control.
Experience the Conductor 3/3X GTs, where cutting-edge technology meets user-friendly elegance.
At the heart of the Conductor GTs beats the mighty Burson Max Current Power Supplies (MCPS). We've pushed these powerhouses to their limits, resulting in a remarkable power consumption of 90W even during idle moments, necessitating active cooling.
Though capable of delivering 10 Watts of sheer power, the GTs prioritize purity over raw strength. Their absence of idling noise makes them the perfect match for even the most sensitive headphones. Prepare to immerse yourself in an audio experience where clarity reigns supreme.
Optimised, but customisable!
The Burson Vivid discrete opamps are widely recognized as the best in the industry and are trusted by numerous recording studios. In our GTs, we harness the power of Vivid opamps to deliver exceptional transparency.
But we don't stop there. We give you the freedom to customize your listening experience by allowing opamp changes. Explore and create your own unique sonic journey with the GTs.
The Conductor 3X GT takes XLR balanced audio to new heights with its fully differential and discrete signal path. With 10W in balanced mode and 5W in single-ended mode, it effortlessly powers any headphones. Plus, its extensive inputs and outputs make it the ultimate command center for your audio system.
Optimised for Single Ended
The Conductor 3 GT, with a shorter signal path and fewer active components, is from-the-ground-up optimised for single-ended listening. Adopting a higher power type transistor, it delivers 10W into single-ended headphones. With twice the working current, this purist design is the end-game machine for any single-ended audio system!
Head+Sub Mode. Say what!?
Sound is not just heard but felt, an experience that resonates throughout our entire being, stimulating all our senses.
With the Conductor GTs, headphone listening reaches new heights when incorporating a skillfully matched and positioned subwoofer.
Enter the Head+Sub mode and prepare to embark on an immersive journey that engages both your ears and your soul.
Roon is the most popular streaming and HD music management platform for audiophiles. Burson is part of this fantastic ecosystem.
Our DACs are Roon Tested, and they seamlessly connect with any 3rd party Roon Ready audio streamers.
Both dream machines will leave you grinning from ear to ear.
The 3X-GT mesmerizes with its breathtaking dynamics and unrivaled micro-detail exploration. On the other hand, the 3-GT embraces you with its transcendental tonality, melting away any tension in your shoulders.
If the Conductor 3X GT were a car, it would be the one that grants you those precious microseconds needed for victory every time. It conquers corners, allowing you to feel the road beneath your feet as if walking barefoot.
Meanwhile, the Conductor 3 GT invites you to gaze up and realize you're cruising down the scenic Great Ocean Road, embracing the ultimate journey of audio bliss.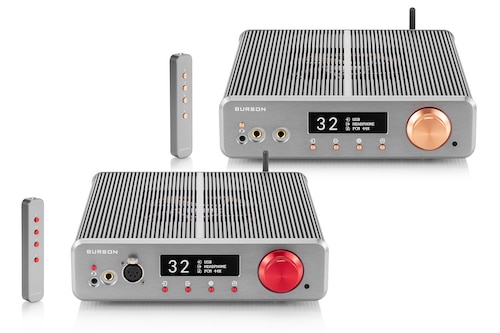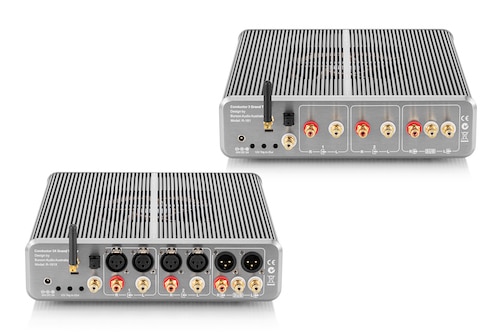 | A | B | C | D |
| --- | --- | --- | --- |
| Measurement | | | Package Content |
| Input impedance: | 40 KOhms | | Conductor 3X GT (R-181X) |
| Frequency response: | ± 1 dB 0 – 58Khz | | Conductor 3 GT (R-181) |
| THD: | <0.0015% | | Remote Control |
| Output impedance (Headphone Amp): | 0.5 Ohm | | Power Cable |
| Output impedance (Pre Out / DAC Out): | 1 Ohm / 25 Ohm | | USB Cable |
| | | | 24V / 5A Power Unit |
| Conductor 3X GT Info | | | |
| Inputs: | 2 x XLR line-level input, 2 x RCA line-level input,USB, Optical Toslink, BlueTooth 5.0, microphone | Weight: | App. 5 kg |
| Outputs: | 1 x XLR/RCA Pre Amp/Line-Level DAC Out, 1 X Subwoofer Pre Amp, 1 x 6.3mm & 1 x XLR Headphone Jack | Dimensions: | 255mm x 270mm x 70mm |
| | | | |
| Conductor 3 GT Info | | | |
| Inputs: | 2 x RCA line-level input, USB, Optical Toslink, BlueTooth 5.0, microphone | Weight: | app. 5 kg |
| Outputs: | 1 x RCA Pre Amp, 1 X Line Level DAC Out, 1 X Subwoofer Pre Amp, 2 x 6.3mm Headphone Jack | Dimensions: | 255mm x 270mm x 70mm |
| DAC Spec | | XMOS USB Spec | |
| Channel Separation: | 142 dB @ 1KHz, 135 dB @ 20KHz | Desktop OS: | Windows XP, 7, 8, 10 Mac OSX |
| THD+N: | 0.0005% @ 1KHz, 0dBFS | Desktop OS: | iOS* , Android (OTG support) |
| COAX & Toslink / SPDIF : | up to 24bit 192K | PCM Support: | PCM ≤ 768kHz @ 16, 24 or 32bits |
| | | Native DSD: | Native DSD 64 / 128 / 256 / 512 |
| Bluetooth Input | Bluetooth 5.0 aptX HD (Qualcomm CSR8675) | DSD over PCM: | DoP64 / DoP128 / DoP256/Dop512 |
| | | | |
| Impedance (Headphone Jack) | Power XLR / SE | Signal to Noise Ratio | Separation |
| 16 Ohm | 3X-GT 10 / 5W | 3-GT 10W | 112db | 99% |
| 32 Ohm | 3X-GT 8 / 4W | 3-GT 8W | 110db | 99% |
| 100 Ohm | 3X-GT 3.8 / 1.9W | 3-GT 3.8W | 111db | 99% |
| 150 Ohm | 3X-GT 1.3W / 0.65W | 3-GT 1.3W | 110db | 99% |
| 300 Ohm | 3X-GT 0.64 / 0.32W | 3-GT 0.64W | 109db | 99.50% |
| | | | |