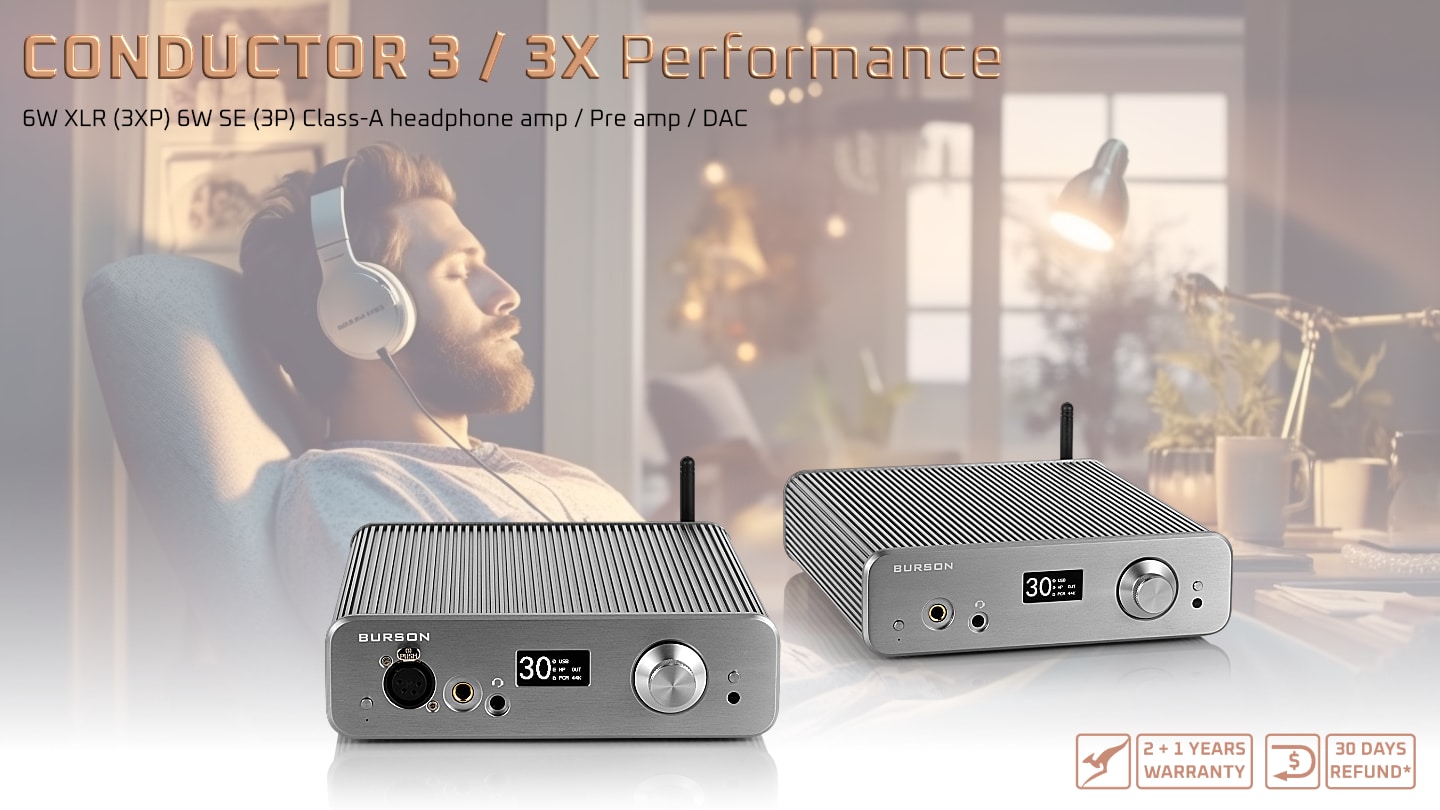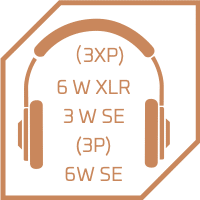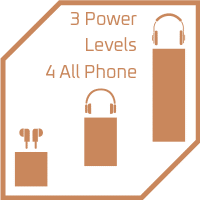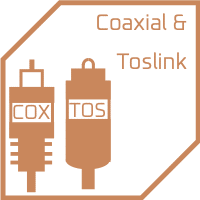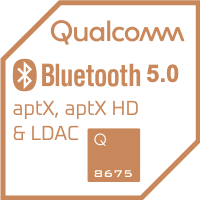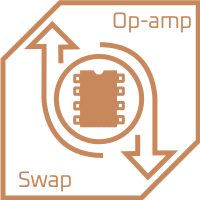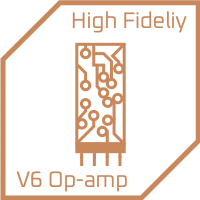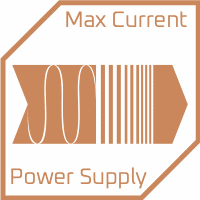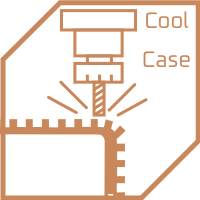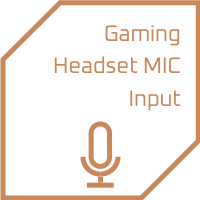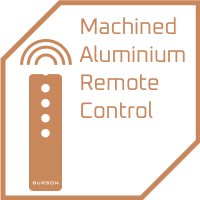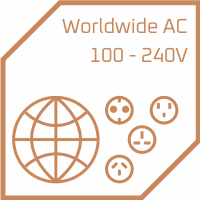 Some DAC/Amps sacrifice soundstage, while others trade details for a 3D experience. However, the Conductor delivers both, capturing the energy of a tapping foot on stage and the lingering air vibrations after a keystroke.
Discover the Conductor 3XP: Experience pure, unadulterated sound that reveals the true essence of your music.
Powered by cutting-edge SABRE32/ESS9038Q2M DAC and XMOS USB receiver chips, the Conductor reigns supreme. Its Thesycon Germany-customized USB driver guarantees low latency and bit-perfect audio playback. Prepare for mind-blowing processing power, faithfully reproducing DSD512 and 38bit/786khz audio.
But that's not all! Equipped with a Qualcomm/CSR8675 Bluetooth 5.0 receiver, the Conductor takes sound quality and ease of use to new heights. With 24bit/96khz playback and aptX HD audio codec, prepare for an unparalleled audio experience. [+] Learn More B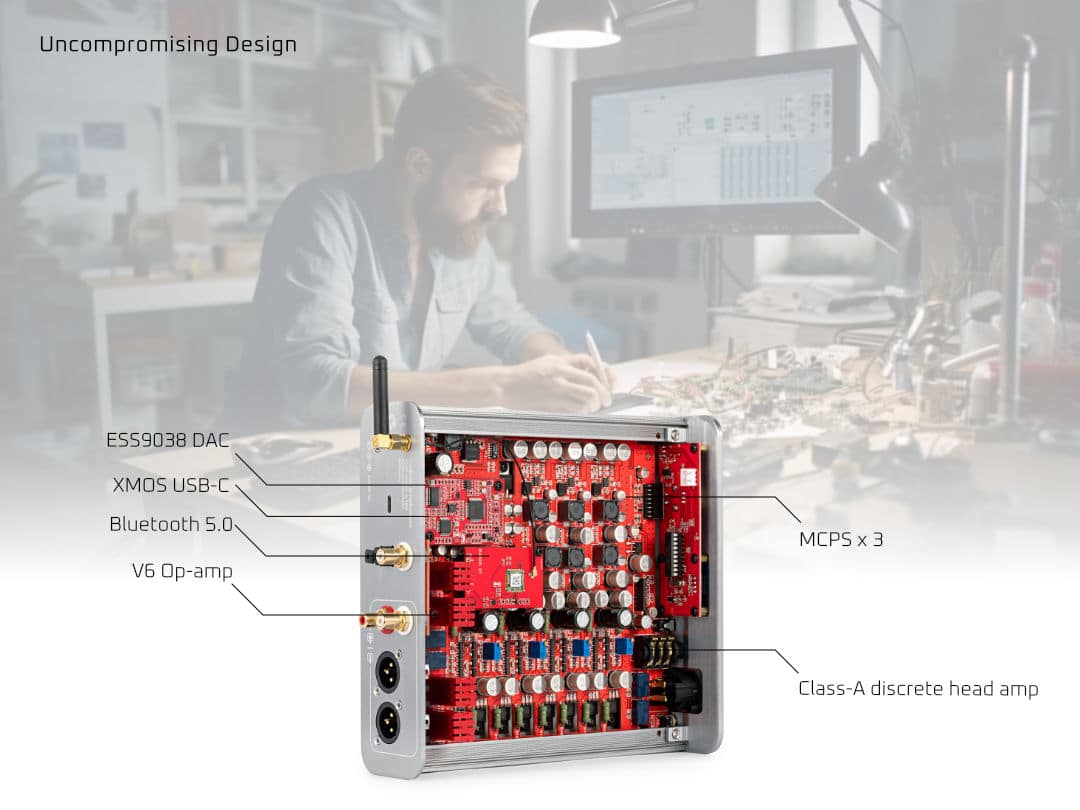 With our exclusive Max Current Power Supply (MCPS), the Conductor redefines excellence. Developed and owned solely by Burson Audio, this groundbreaking technology elevates voltage frequency from 50Hz to 170kHz, banishing noise beyond human perception.
Say goodbye to the limitations of linear power supplies and conventional switching power supplies. The MCPS delivers unparalleled dynamics and exquisite micro-details.  [+] Learn More
Bragging about the size or weight of an amp is so yesterday!
Burson revolutionizes Class-A amplifiers, transforming them from back-breaking monsters with finger-cutting heat fins into elegant machines ideal for today's living spaces.
We achieved this through our innovative Cool Case. Crafted from high-density aluminium and electroplated in space-grey, the Cool Case serves as a unified heat sink, keeping the Class-A Conductor cool and optimized. Critics, like Headfonics, acclaim it as "the new standard" in the audio industry. [+] Learn More
The Conductor Performance features our incredible Burson V6 Vivid discrete opamps.
But we won't dictate your sound. Embrace opamp rolling with its gold-plated DIP8 sockets, allowing you to tailor your listening experience. With countless audio opamps to choose from, find your perfect match and unleash your audio adventure with the Conductor.  [+] Learn More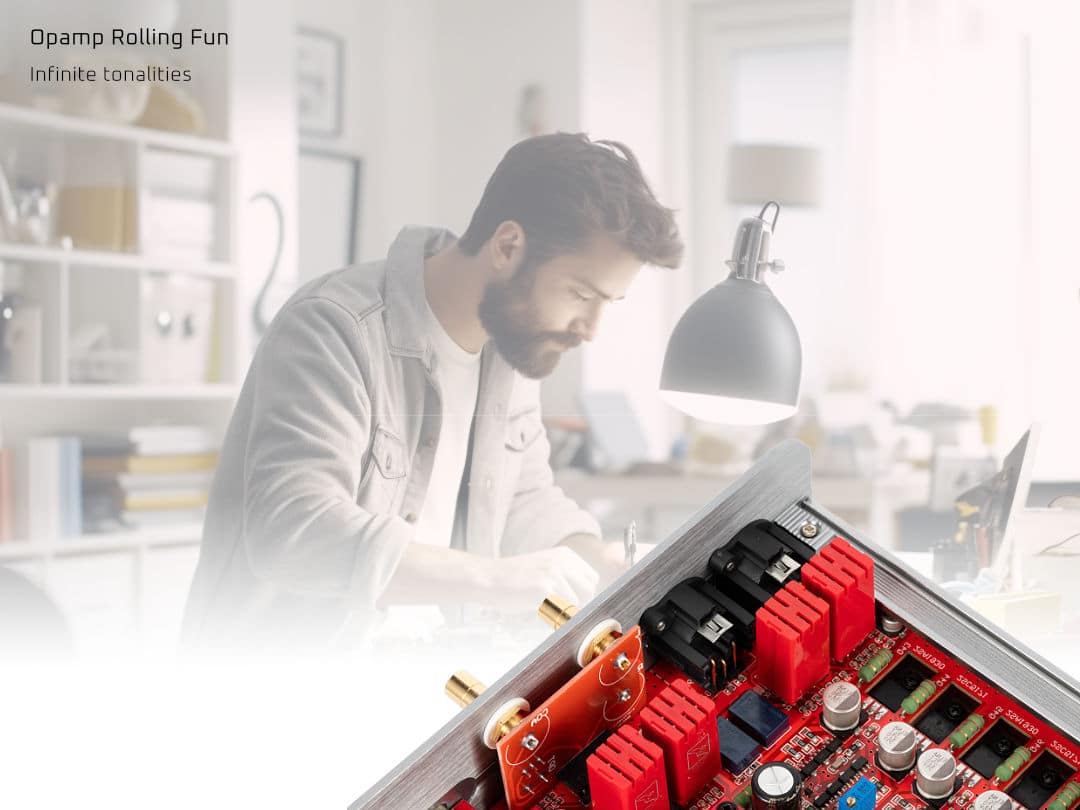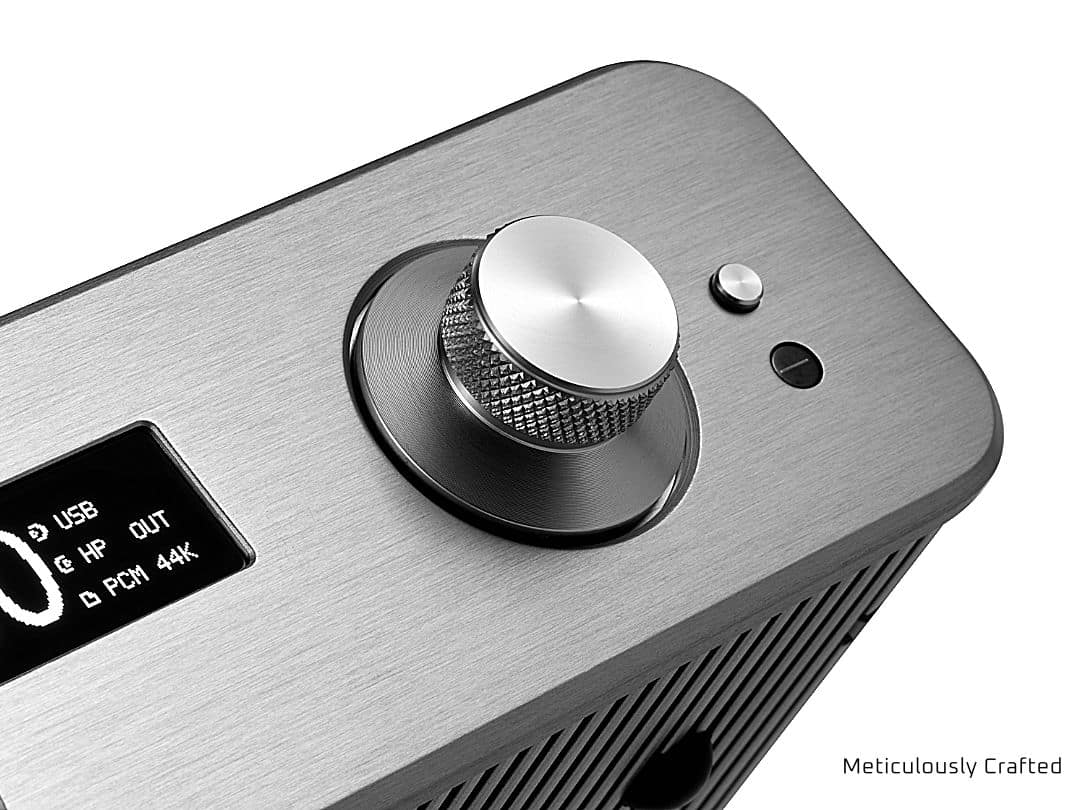 Which Conductor is for you?
Suppose you have a DAC with balanced outputs or any headphones with balanced cables, or a power amp with balanced inputs. Suppose you are considering such upgrades in the future. Then the Conductor 3X future proofs your audio journey.
Otherwise, our Conductor 3 is a timeless addition to any single-ended audio system.
Roon is the most popular streaming and HD music management platform for audiophiles. Burson is part of this fantastic ecosystem.
Our DACs are Roon Tested, and they seamlessly connect with any 3rd party Roon Ready audio streamers.
While our Conductor Reference is like Huge Jackman in Kate and Leopold, the completed package, the Conductor Performance is the shredded Wolverine. It's still him but stripped down! Power and total control of that power will be the overwhelming first impression. It energises every note and space in between, bringing accuracy and micro-details. The C3 performance is for the perfectionist who works hard and plays harder.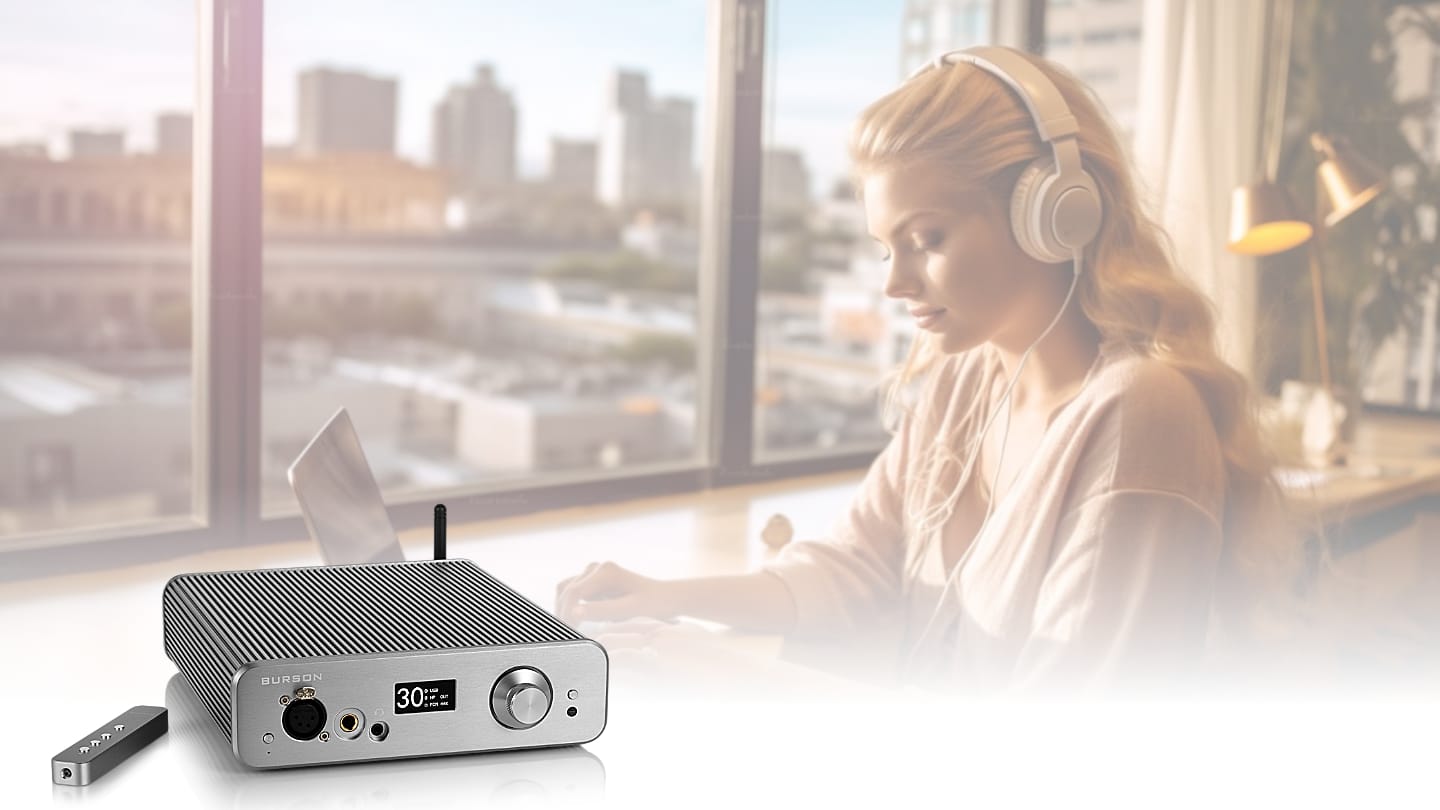 | A | B | C | D |
| --- | --- | --- | --- |
| Measurement | | Package Content | |
| Input impedance: | 39 KOhms | Conductor 3XP (M-180X) |Conductor 3P (M-180) | USB Cable |
| Frequency response: | ± 1 dB 0 – 58Khz | Remote Control | OTG Adoptor |
| THD: | <0.0015% | Power Cable | 24V Power Unit |
| Output impedance (Headphone Amp): | 0.5 Ohm | IC opamps for warranty trouble-shooting | fuse and headphone adaptor |
| Output impedance (Pre Out / DAC Out): | 1 Ohm / 25 Ohm | | |
| | | | |
| Conductor 3XP General Info | | | |
| Inputs: | USB, Optical Toslink, BlueTooth 5.0, microphone | Weight: | app. 3 kg |
| Outputs: | 1 x XLR Preamp/DAC1 x RCA Preamp/DAC1 x 6.3mm Headphone1 x XLR Headphone | Dimensions: | 200 X 250 X 60mm |
| | | | |
| Conductor 3P General Info | | | |
| Inputs: | USB, Optical Toslink, BlueTooth 5.0, microphone | Weight: | app. 3 kg |
| Outputs: | 1 x RCA Pre Amp1 X RCA Line Level DAC1 x 6.3mm Headphone | Dimensions: | 200 X 250 X 60(mm) |
| | | | |
| DAC Spec | | Asynchronous Isochronous USB Spec | |
| Channel Separation: | 142 dB @ 1KHz, 135 dB @ 20KHz | Desktop OS: | Windows XP, 7, 8, 10 Mac OSX |
| THD+N: | 0.0005% @ 1KHz, 0dBFS | Desktop OS: | iOS* , Android (OTG support) |
| COAX & Toslink / SPDIF : | up to 24bit 192K | PCM Support: | PCM ≤ 768kHz @ 16, 24 or 32bits |
| | | Native DSD: | Native DSD 64 / 128 / 256 / 512 |
| Bluetooth Input | Bluetooth 5.0 aptX HD (Qualcomm CSR8675) | DSD over PCM: | DoP64 / DoP128 / DoP256/Dop512 |
| | | | |
| Impedance (Headphone Jack) | Power XLR / SE | Signal to Noise Ratio | Separation |
| 16 Ohm | 3XP 6 / 3W | 3P 6W | 96db | 99% |
| 32 Ohm | 3XP 3 / 1.5W | 3P 3W | 98db | 99% |
| 100 Ohm | 3XP 1 / 0.5W | 3P 1W | 95db | 99% |
| 150 Ohm | 3XP 660 / 330mW | 3P 660mW | 96db | 99% |
| 300 Ohm | 3XP 330 / 115mW | 3P 330mW | 96db | 99.50% |
| | | | |
| A | B | C | D | E | F | G |
| --- | --- | --- | --- | --- | --- | --- |
| Model | Retail Price | Dimensions (mm) | Digital | Head Amp | Power Supply | Others |
| Conductor 3XR | 2,199USD | 255 x 270 x 70 | ESS9038Q2M DAC X 2 | 7.5W XLR / 3.5W SE PC | MCPS X 5 | Analogue Inputs X 2 |
| Conductor 3R | 1,799USD | 255 x 270 x 70 | ESS9038Q2M DAC X 2 | 7.5W SE PC | MCPS X 5 | Analogue Inputs X 2 |
| Conductor 3XP | 1,399USD | 200 X 250 X 60 | ESS9038Q2M DAC X 1 | 6W XLR / 3W SE PC | MCPS X 3 | N/A |
| Conductor 3P | 1,099USD | 200 X 250 X 60 | ESS9038Q2M DAC X 1 | 6W SE PC | MCPS X 3 | N/A |