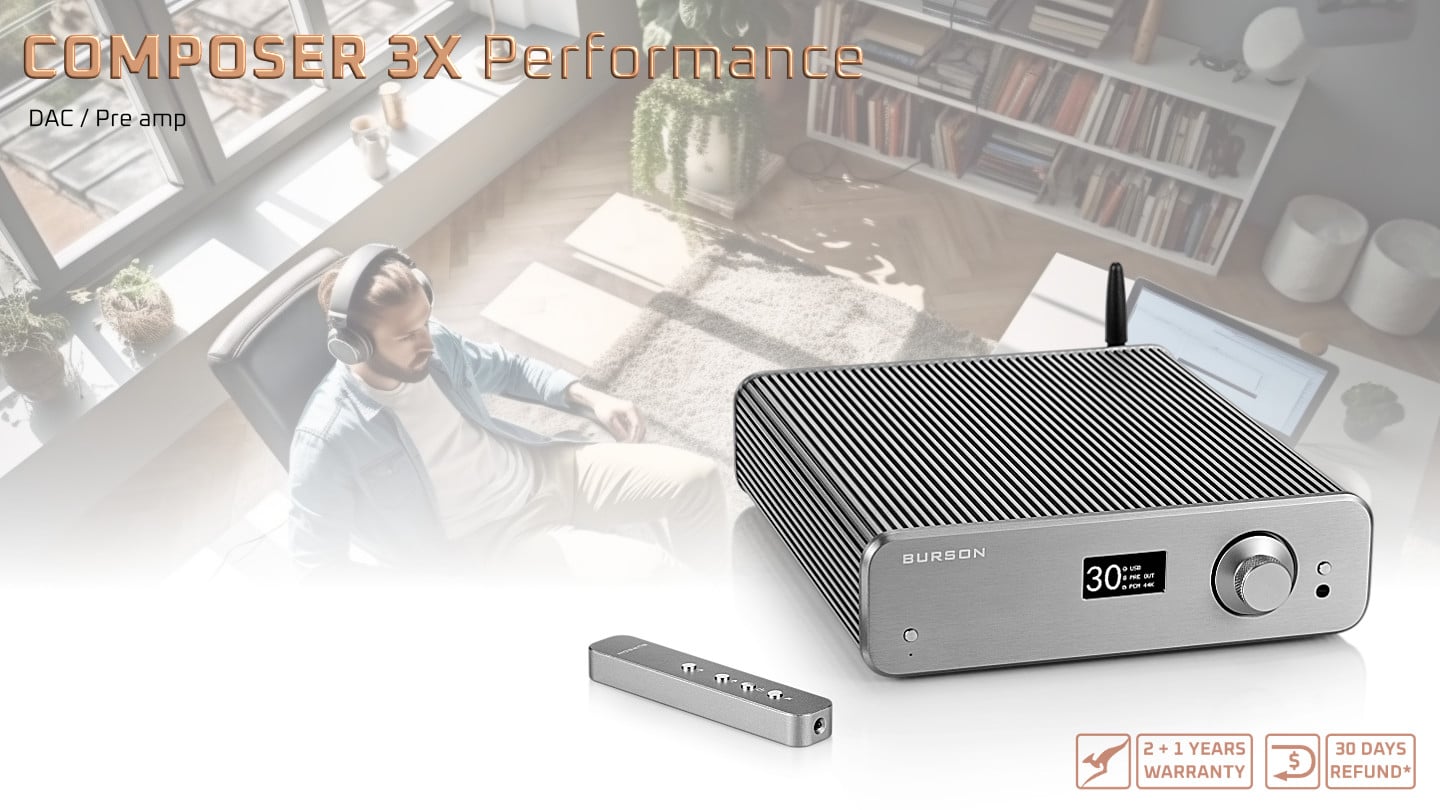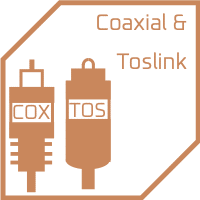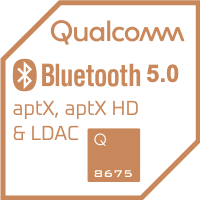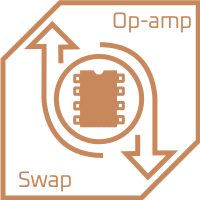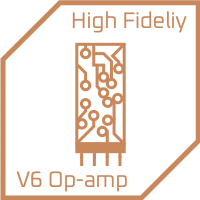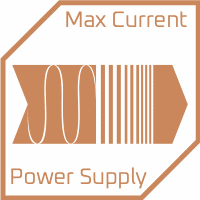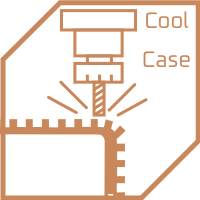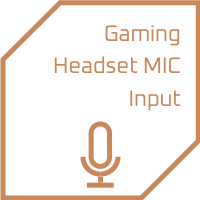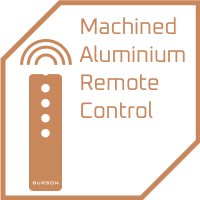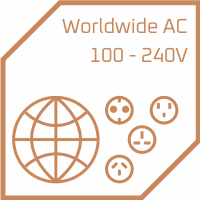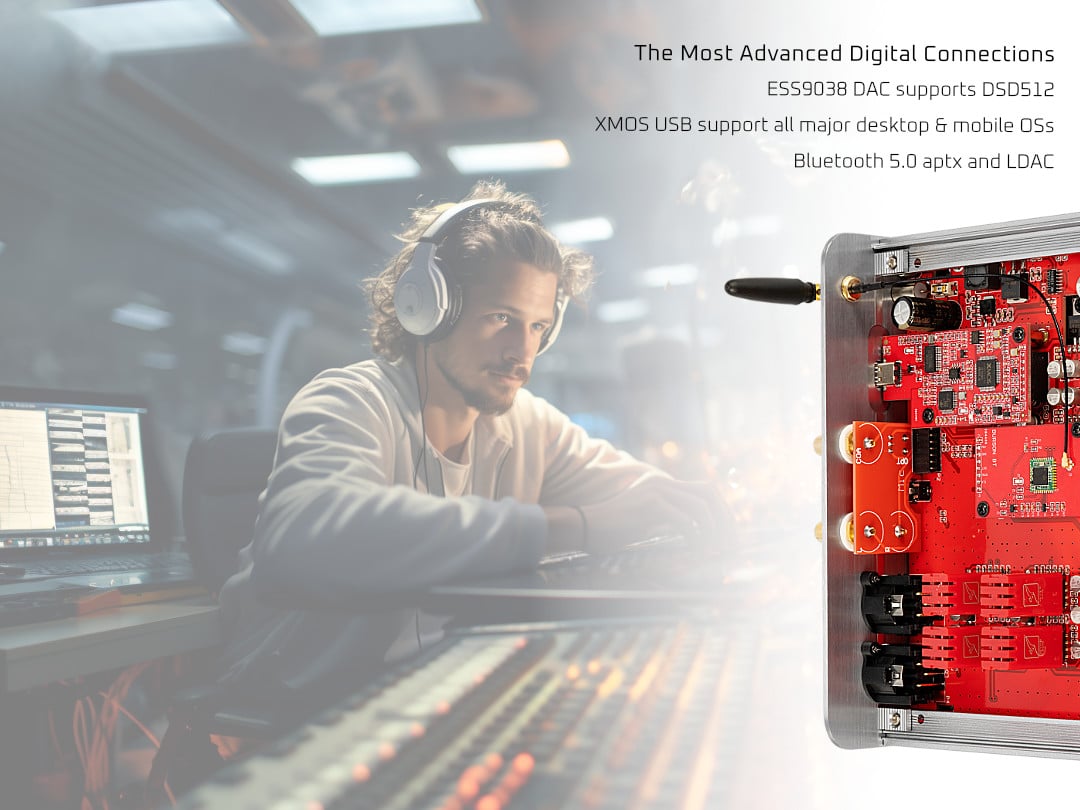 An old school DAC / Pre Amp
Introducing the Composer 3X-P DAC/Preamp, inspired by the classical "less-is-more" design philosophy. It boasts a fully balanced, fully discrete output stage and our exclusive Max Current Power Supply for optimal performance.
Equipped with advanced chips, including the ESS9038 DAC, Xmos USB receiver, and Qualcomm Bluetooth 5.0 receivers, the Composer 3X-P offers all the functionalities you'll ever need.
Experience unparalleled accuracy and transparency, capturing the true essence of a DAC and bringing you closer to the original artistic intent.
Experience superior digital connections with the Composer. Equipped with the Qualcomm/CSR8675 Bluetooth receiver (24bit/96kHz/AptX HD) and XMOS USB receiver (PCM 768kHz/DSD 512), the Composer seamlessly connects to PC, Mac, iOS, and Android devices. Connect with ease and immerse yourself in high-quality audio. [+] Learn More
The Composer epitomizes the "less-is-more" design approach, ensuring accuracy and transparency.
Its entire audio signal path is condensed to the size of two stamps, eliminating inferior IC opamps. Instead, it features the world-renowned Burson V6 Vivid discrete opamps, renowned for their unparalleled sound quality.
Power quality is as crucial in audio amplification as water quality is in cooking. Our exclusive Max Current Power Supplies (MCPS) elevate voltage frequency from 50Hz to 170kHz, surpassing the range of human hearing. This eradicates noise and enables transparent sound reproduction with exceptional micro-details.  [+] Learn More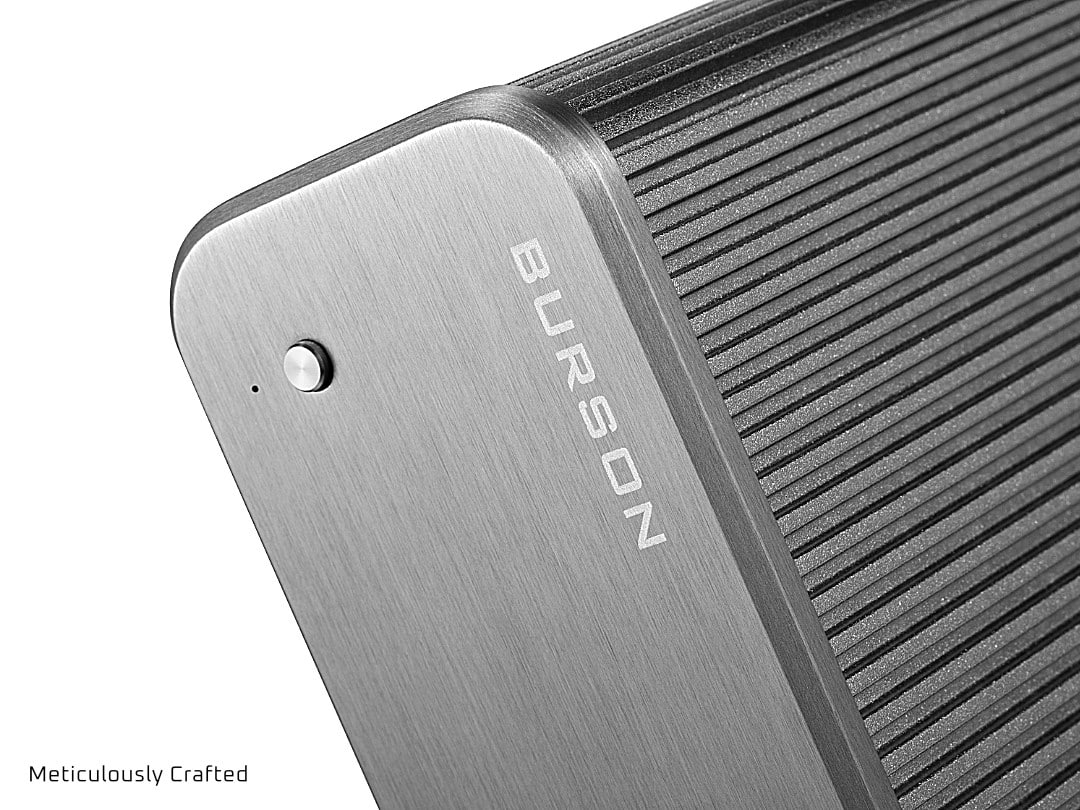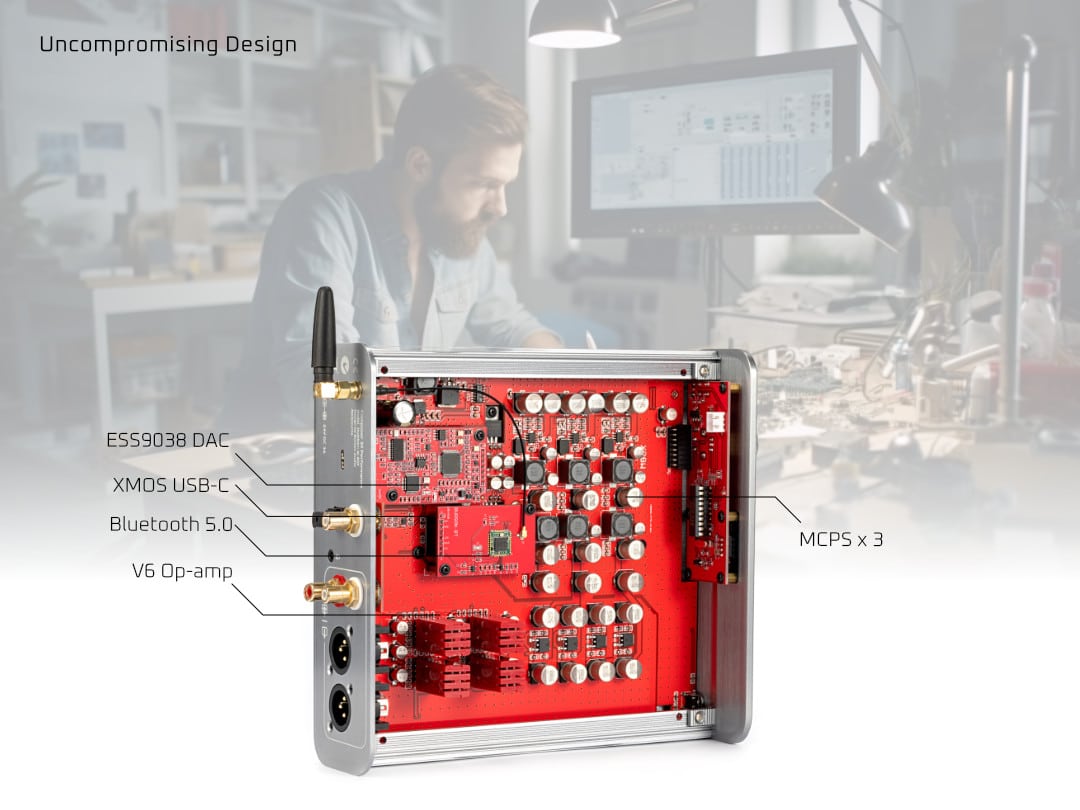 The Composer is also an outstanding, fully discrete, class-A preamp. It has low output impedance and two gain levels, making it the perfect match for any amplifiers and active speakers.
Roon is the most popular streaming and HD music management platform for audiophiles. Burson is part of this fantastic ecosystem.
Our DACs are Roon Tested, and they seamlessly connect with any 3rd party Roon Ready audio streamers.
The Composer features our incredible Burson V6 Vivid discrete opamps.
But we won't dictate your sound. Embrace opamp rolling with its gold-plated DIP8 sockets, allowing you to tailor your listening experience. With countless audio opamps to choose from, find your perfect match and unleash your audio adventure with the Composer.  [+] Learn More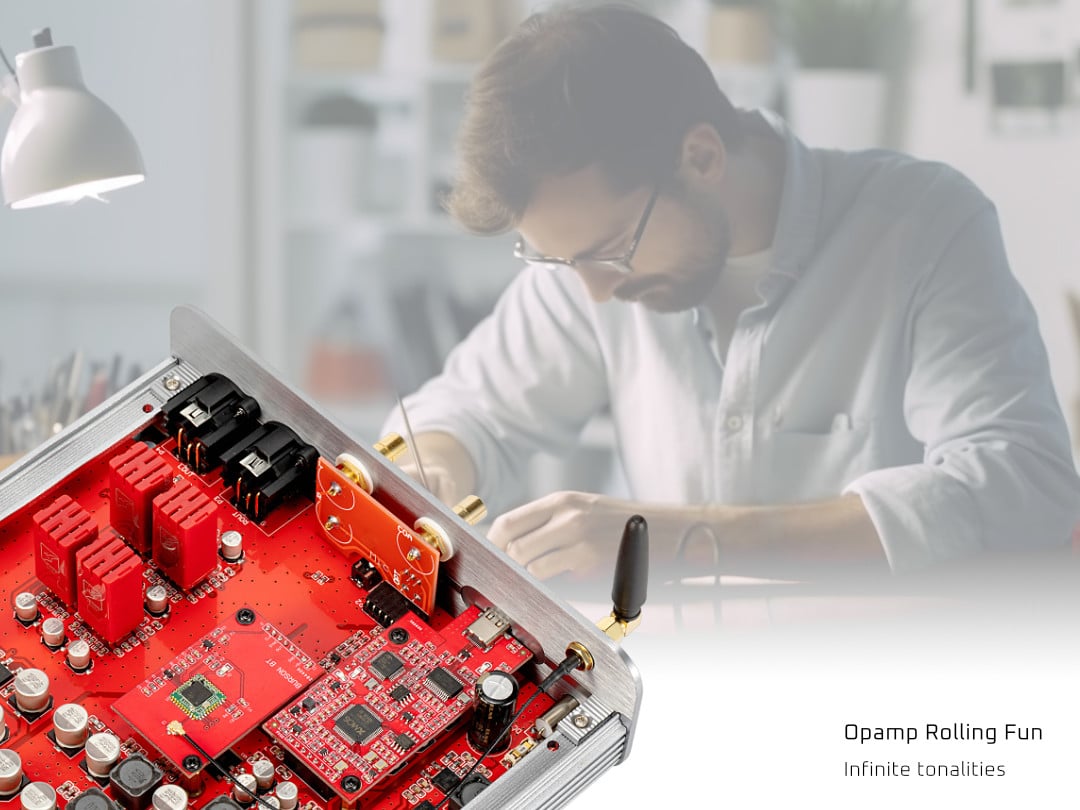 But wait! Many high-end DACs boast ESS9038 and Xmos, while numerous DACs claim to use top-tier components. So, what sets the Composer apart?
Consider this: Every music composer has the same set of notes. It's the skill, focus, and experience to arrange them in the right way that creates timeless classics.
The Composer 3X Performance stands out because we've put in the hard work. It delivers an incredible sound in the traditional manner, and we know it's destined to become a classic.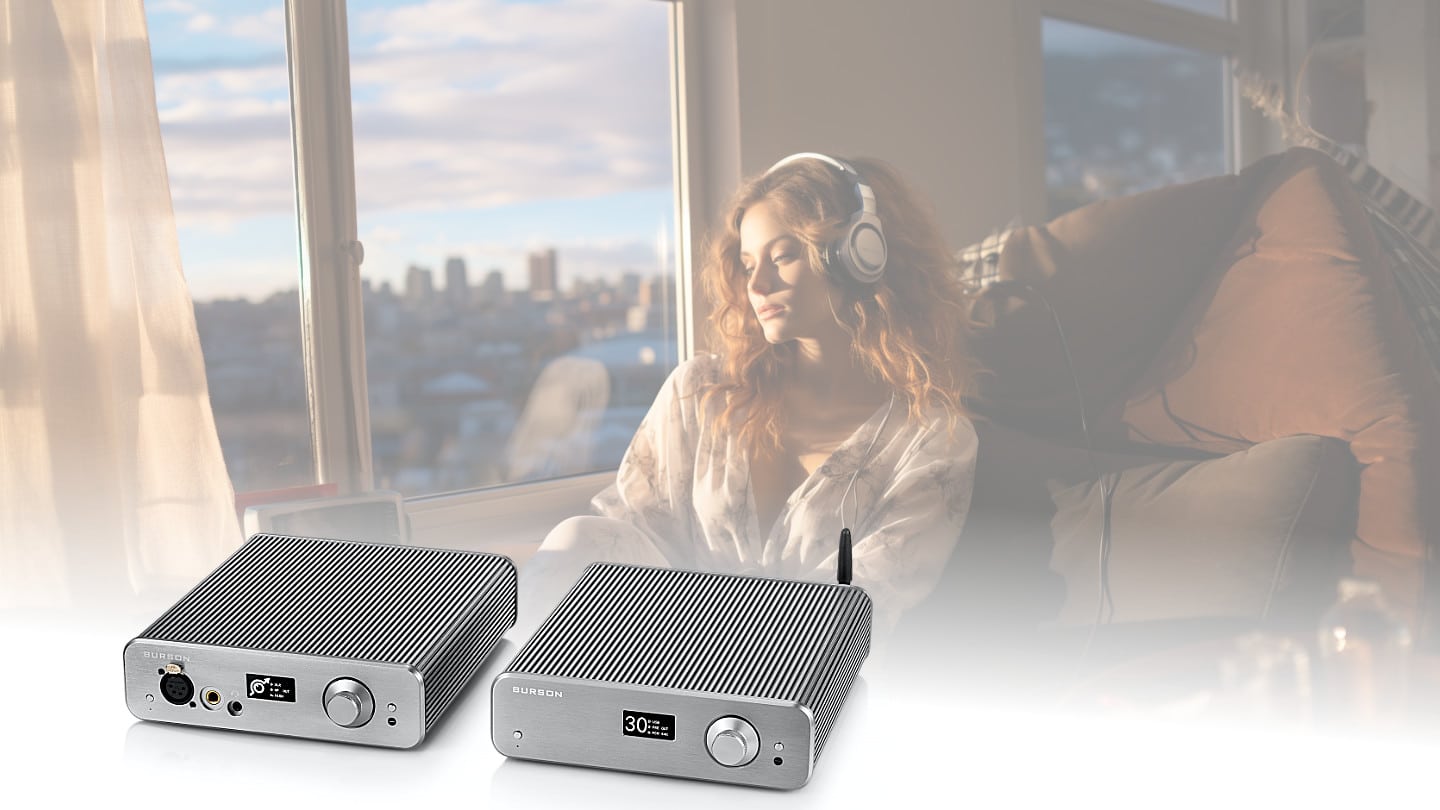 | A | B | C | D |
| --- | --- | --- | --- |
| Measurement | | Package Content | |
| Input impedance: | 38 KOhms | Composer 3X Performance (M-80X) | USB Cable |
| Frequency response: | ± 1 dB 0 – 58Khz | Remote Control | OTG Adoptor |
| THD: | <0.0017% | Power Cable | |
| Output impedance (Pre Out / DAC Out): | 10 Ohm / 25 Ohm | 24V Power Unit | |
| | | | |
| General | | | |
| Inputs: | USB, Optical Toslink, BlueTooth 5.0, microphone | Weight: | app. 3 kg |
| Outputs: | 1 x XLR Pre Out / DAC Out1 X RCA Pre Out / DAC Out | Dimensions: | 200 X 250 X 60(mm) |
| | | | |
| DAC Spec | | XMOS USB Spec | |
| Channel Separation: | 142 dB @ 1KHz, 135 dB @ 20KHz | Desktop OS: | Windows XP, 7, 8, 10 Mac OSX |
| THD+N: | 0.0005% @ 1KHz, 0dBFS | Desktop OS: | iOS* , Android (OTG support) |
| COAX & Toslink / SPDIF : | up to 24bit 192K | PCM Support: | PCM ≤ 768kHz @ 16, 24 or 32bits |
| | | Native DSD: | Native DSD 64 / 128 / 256 / 512 |
| Bluetooth Input | Bluetooth 5.0 aptX HD (Qualcomm CSR8675) | DSD over PCM: | DoP64 / DoP128 / DoP256/Dop512 |