Your end-game audio system deserves a beautiful and functional rack!
Built from the same high-density extruded aluminium as the Burson Cool Case, which is also the material of choice for aeroplanes, the Burson Mothership makes any listening space sexy while keeping equipment cooler and optimised by enhancing airflow around each machine.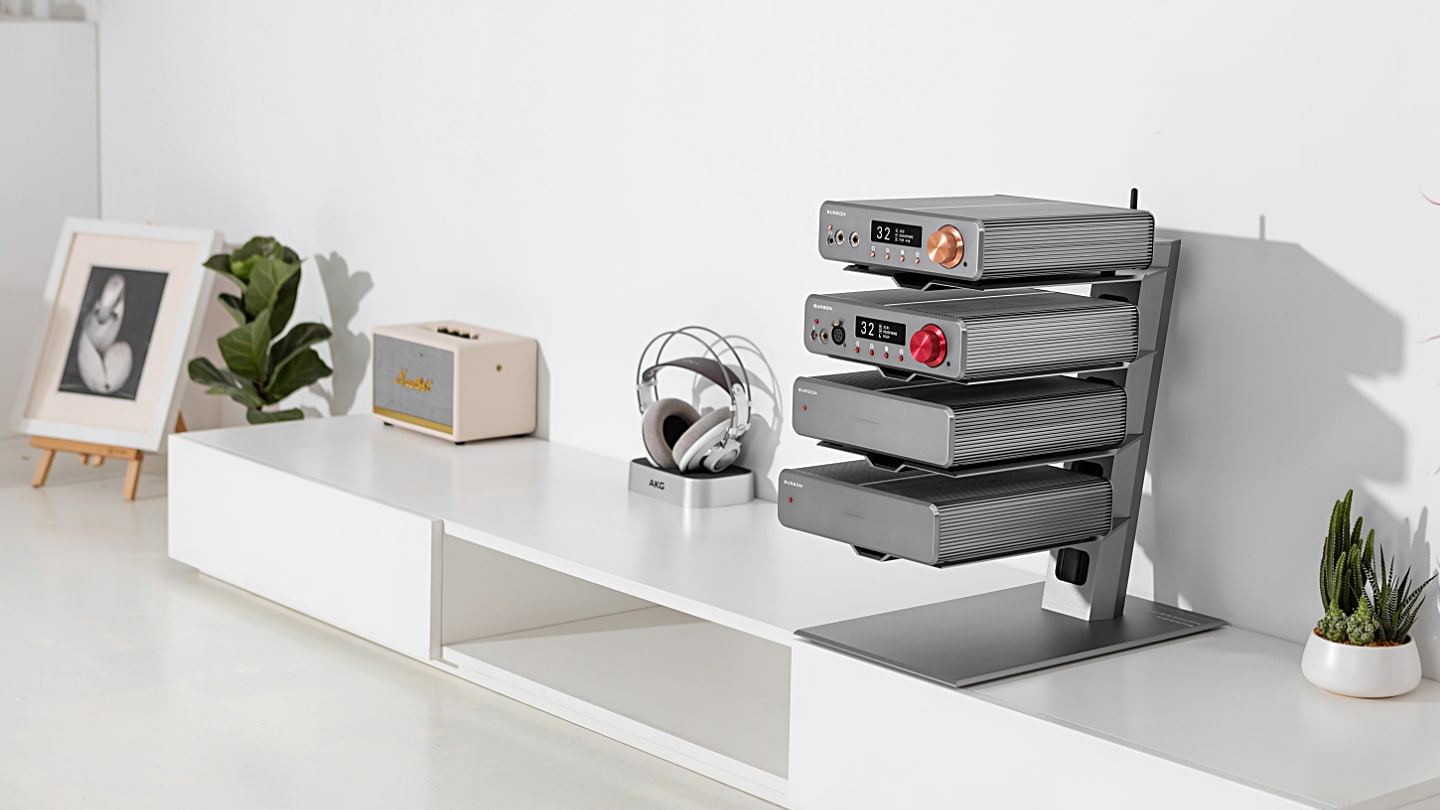 The Mothership breaks all boring industry norms. The entire structure uses four screws. Yet, so strong that it will outlast the furniture it sits on, and it looks out of this world!
To achieve its seamless aesthetic, structure strength and ease of assembly, we had to overengineer every aspect of its design. Even then, the result is only achievable through a high-precision CNC machine with less than 0.05mm of tolerable variance.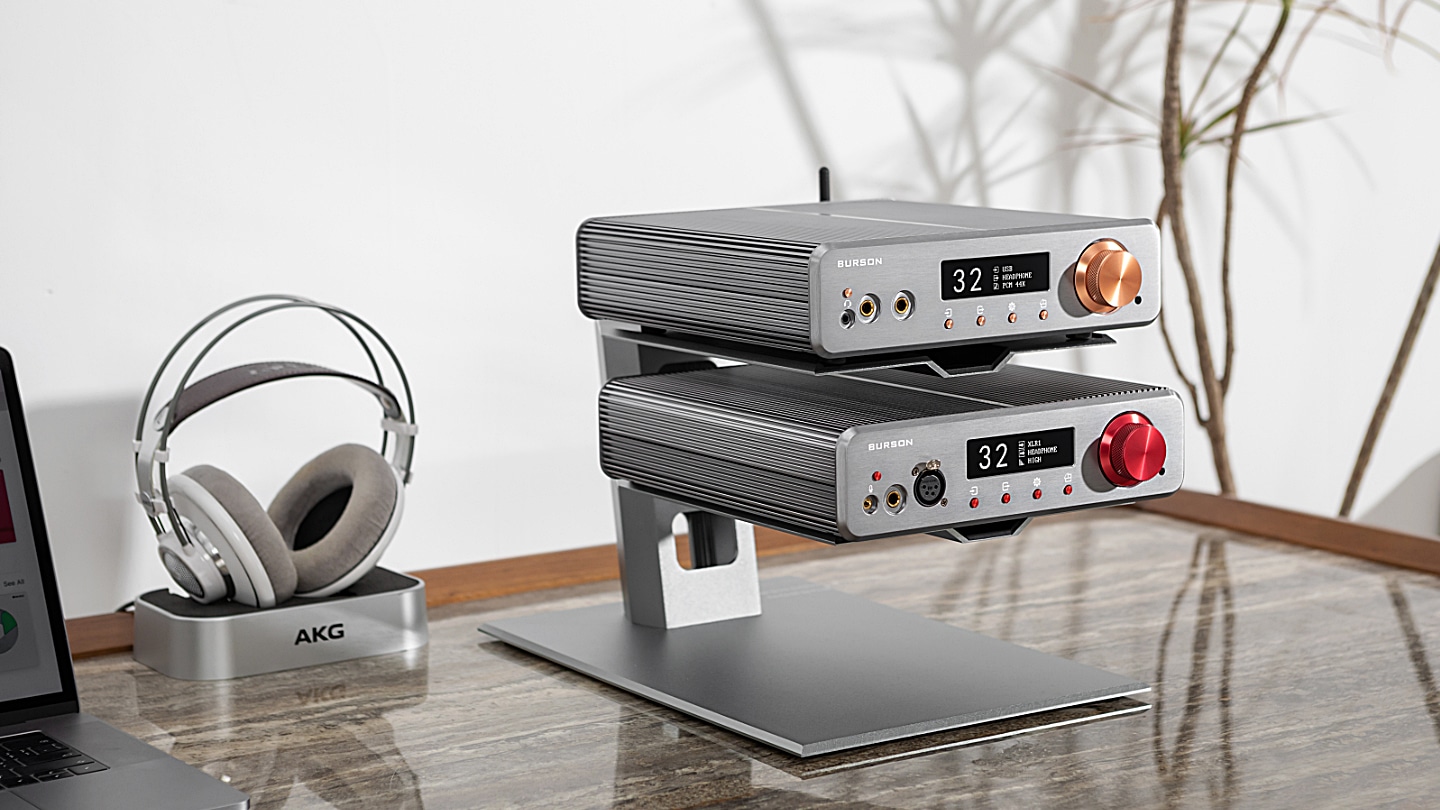 Smartly hiding cables in its support pillar, the Mothership makes your listening space look like the cover of an audio magazine.
Burson Mothership in the lounge room