Before going further, please note. This Firmware update is only designed for Burson Playmate (PC-170) and Burson Swing (PC-50) purchased before the 15th of May 2019.
DO NOT perform this firmware update with any other products as it will cause irreversible damage to the XMOS USB module. Burson Audio is not liable to any damage caused in such cases.
Benefits from this firmware update:
1. Minor bug fix for OSX users
2. Enables Windows users to install 4.59 XMOS driver from Thesycon Technology. Improves ASIO support and jitter filtering which potentially brings auditable sonic improvement. Please follow this link for further details: https://www.thesycon.de/eng/usb_audiodriver.shtml
Please make sure your current setup meets the following conditions:
1. You have already downloaded and installed the "older" XMOS driver: Xmos-USB-(Win8+).rar (https://www.bursonaudio.com/downloads/) If not then please do so before going further.
2. You Burson Playmate / Swing unit is connected to your PC and powered on. It is playing back content in your PC without issues.
Then follows these steps:
1. Come to our downloads section: https://www.bursonaudio.com/downloads/
2. Download this file and save it on your desktop: XMOS_BursonAudio_20190306_DFU.bin
3. Go to your local "C" drive and locate the following folder and run "TUSBaudioDfi.exe"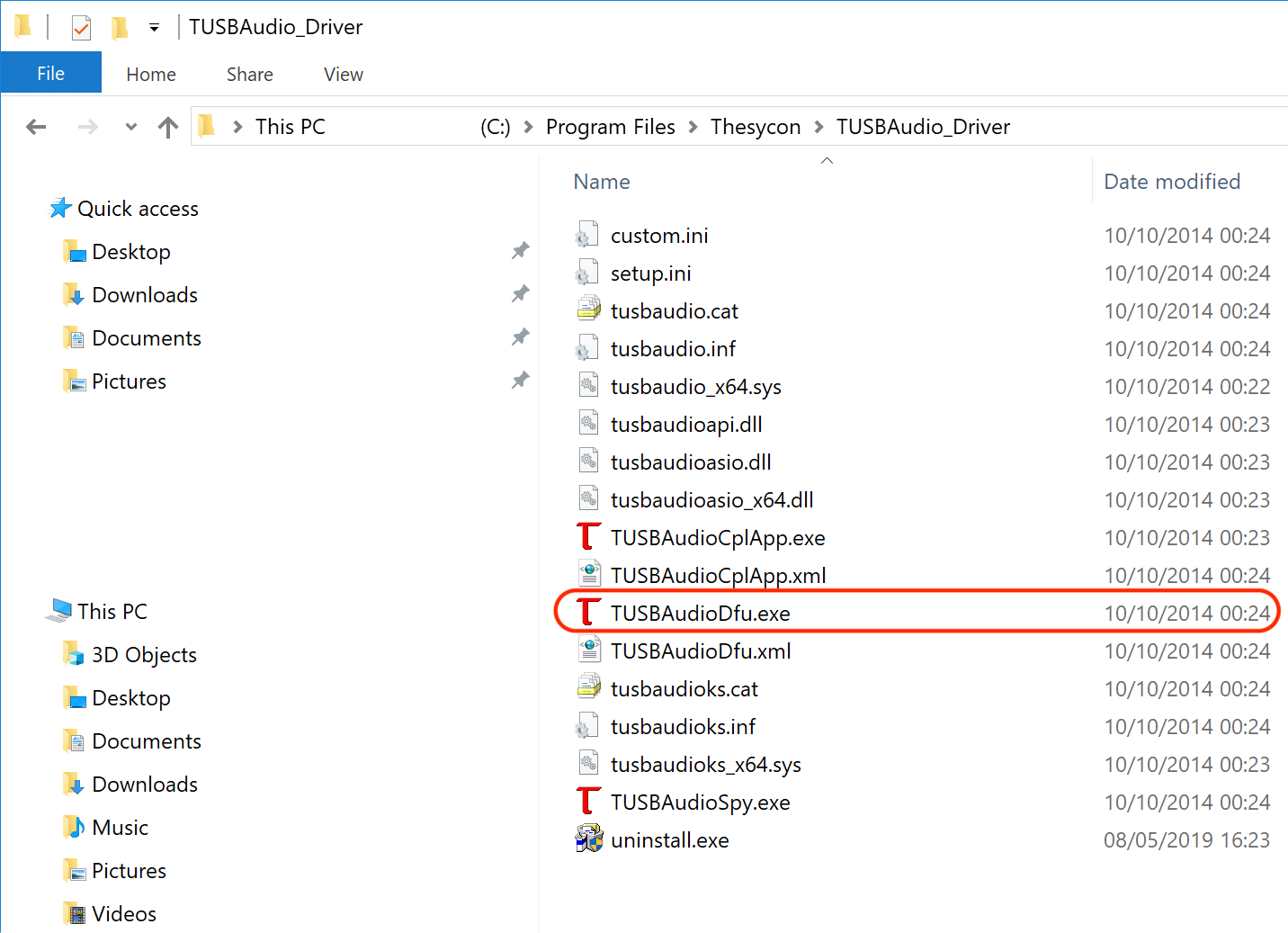 4. Click on the open button and select the BIN file you have downloaded in step 2 via the file broswer and select "Start".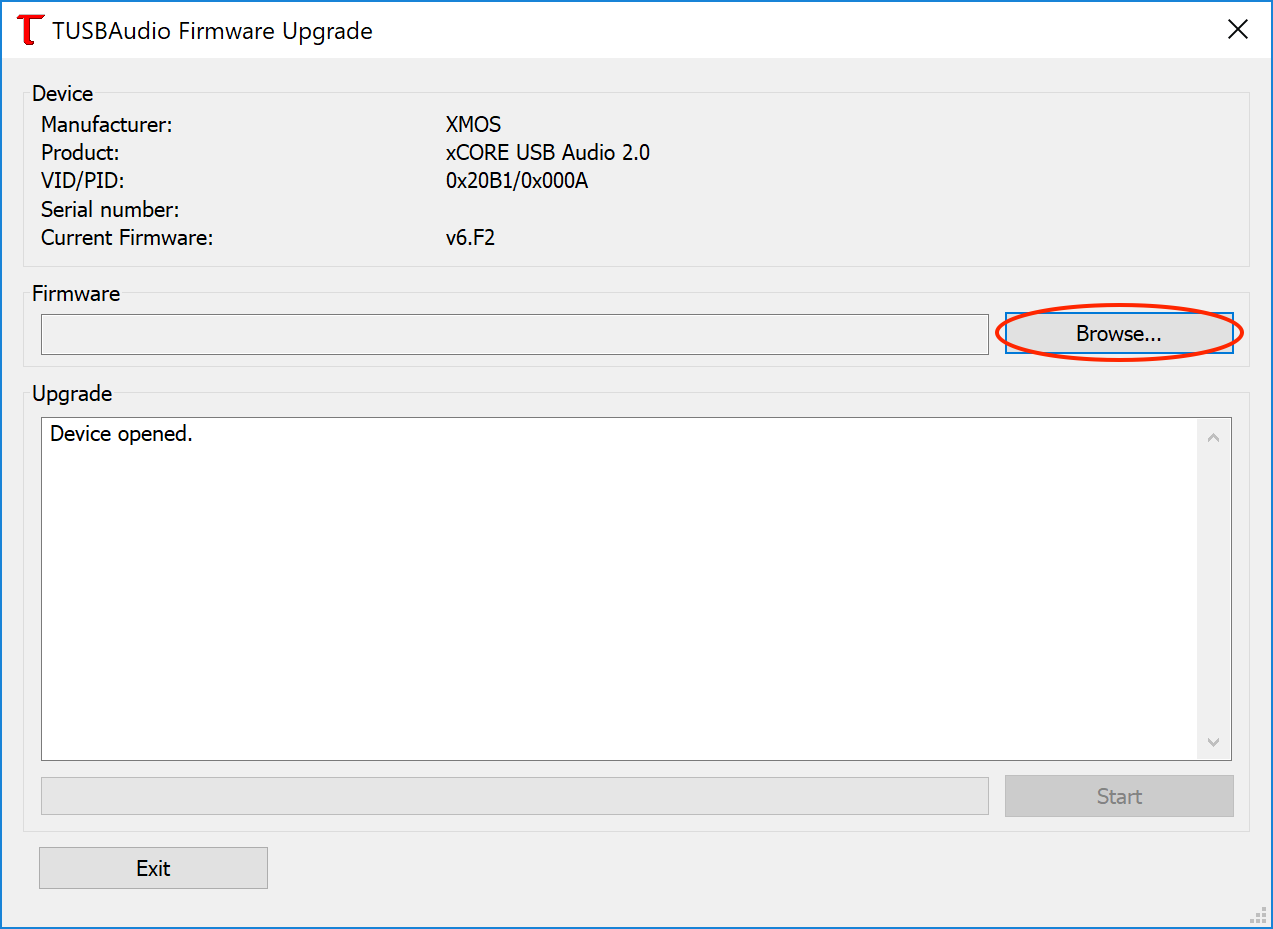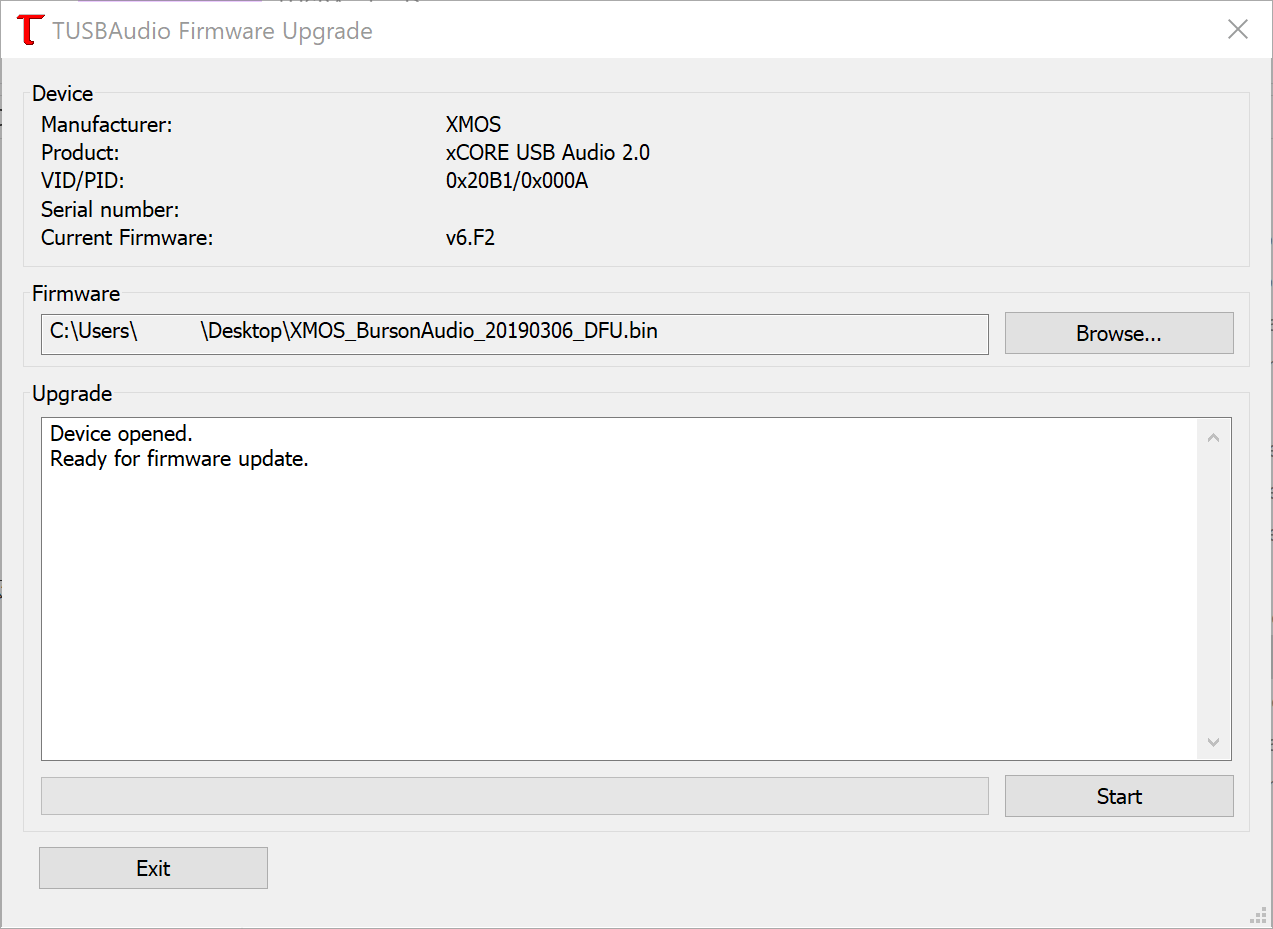 5. Your USB firmware has now been updated. Now remove the old driver from your system. Go into "system setting" and under "Apps & Feature " you can select then remove the older XMOS driver.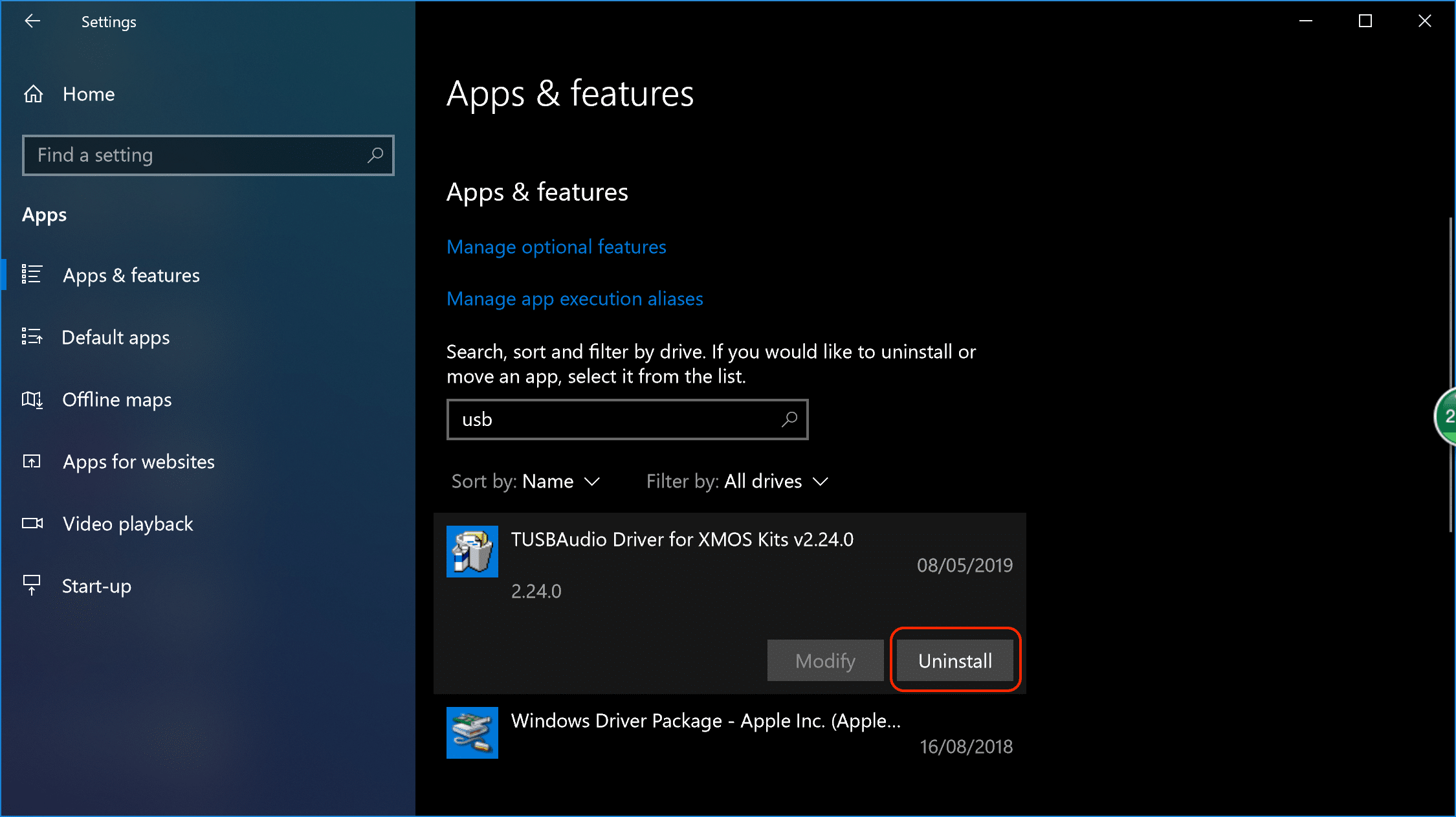 6. Come back to our downloads section (https://www.bursonaudio.com/downloads/) and download this file onto your desktop: Burson_UsbAudio_v4.59.0_2019-04-02_setup.exe
7. Please run the new setup process and complete the update.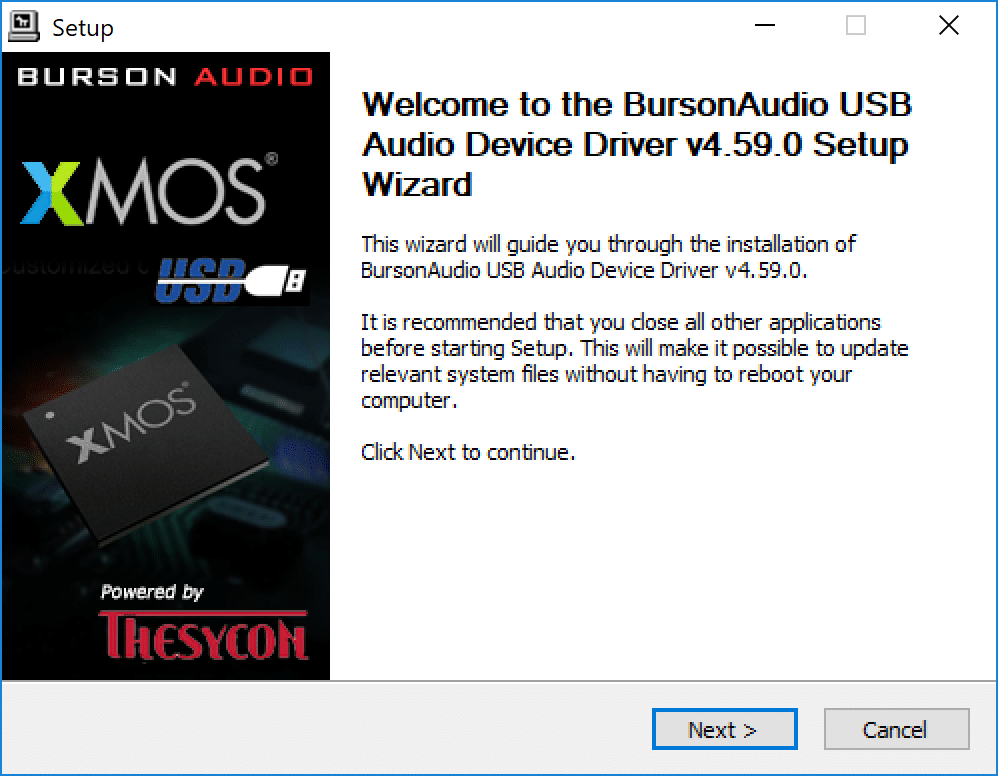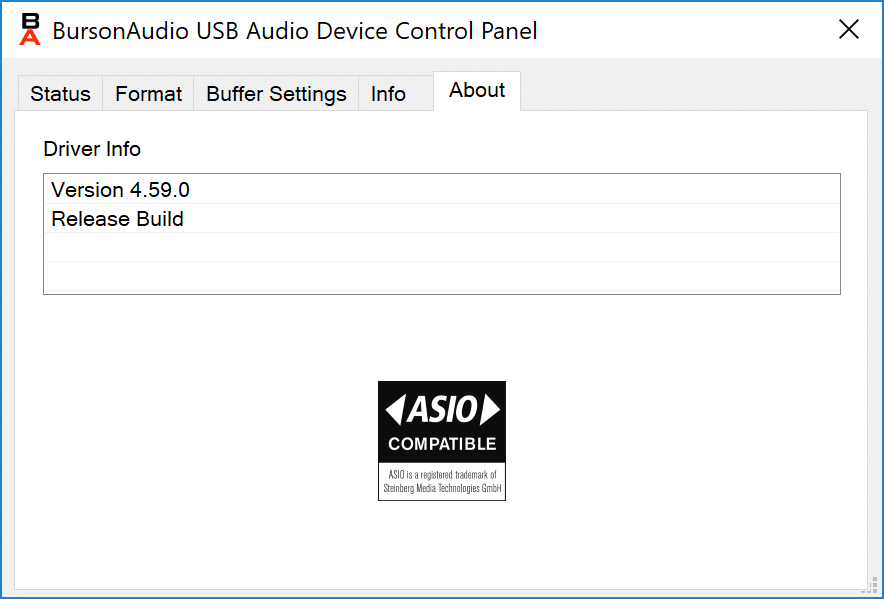 Finally, restart your PC and enjoy the new driver.